*sigh* The air is starting to feel cold in this side of the world. Houses are starting to put up Christmas decorations and establishments are starting to play Christmas carols.
For today's post, I'd like to share my wishlist for Christmas. It can also act as your guide in case you still don't know what to give the special lady in your life.
1. Planners and Journals
Women loves to be organized which is why a planner or a journal is on top of my list. My top 3 choices for the best planners out there are:
Kate Spade Rose Gold Wellesley Planner – this is a hard to find planner as it's always sold out in the outlet store. People are actually selling this online for a huge amount so better be on the lookout for low-priced Wellesley planners, and if you do see one, don't think twice. Just go ahead and purchase it!
The Happy Planner by MAMBI – this is a much more affordable option if you have a budget for gifts. What I like about this planner is that it has a lot of cover designs that will definitely suit one's personality. I would suggest you get the kit itself since you'll be able to save because it already include stickers, note pads, and other items that will help her decorate the inserts.
Dokibook by Love Doki – this is a good alternative to the (discontinued design) Kikki K planner. You can have her set up her own planner however she wants it to look like. The designs are limited mainly because they're just new but they're very chic and looks really pretty! I have a review of this planner that'll go live on Monday, do watch out for that.
2. Fandom Merchandise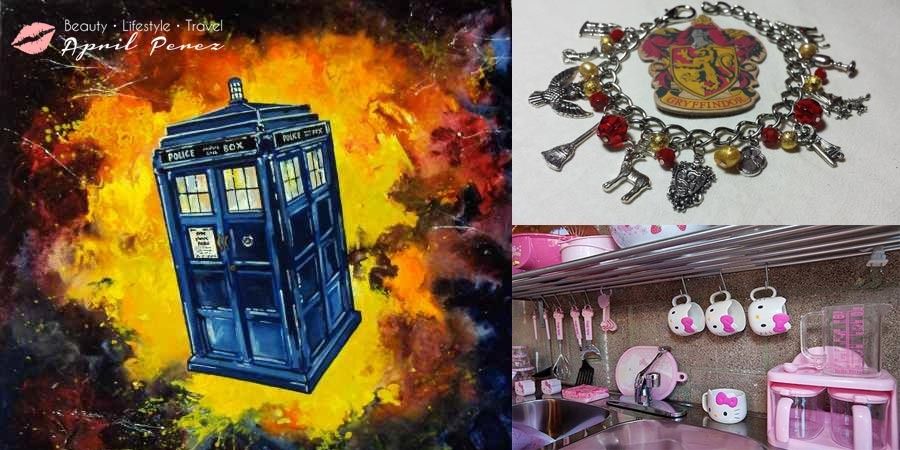 Does your wife/girlfriend/sister/mom love a particular character or follow a particular show? Why not give her items that are inspired by her favorite show/character? From fashion to household items, you're sure to find something that she'll love and be put into good use.
PS, these items are actually the things that I would love to receive!
3. Items that She Collects
I love collecting Hello Kitty stickers, stationary, cute pens, and Starbucks Cards from all over the world. It may be a simple item but it's something I will be really happy to receive.
Does your loved one like to collect something? Try to "snoop" around a little in her purse or desk and see what she really likes to collect.
4. Instax Camera
I love taking pictures (if you still can't tell by now). May it be an art work, food, or scenery – I love documenting these things. Because I love doing scrapbooking, I really want an Instax camera mainly because it's an easy way for me to print out photos and stick it on the scrapbook paper.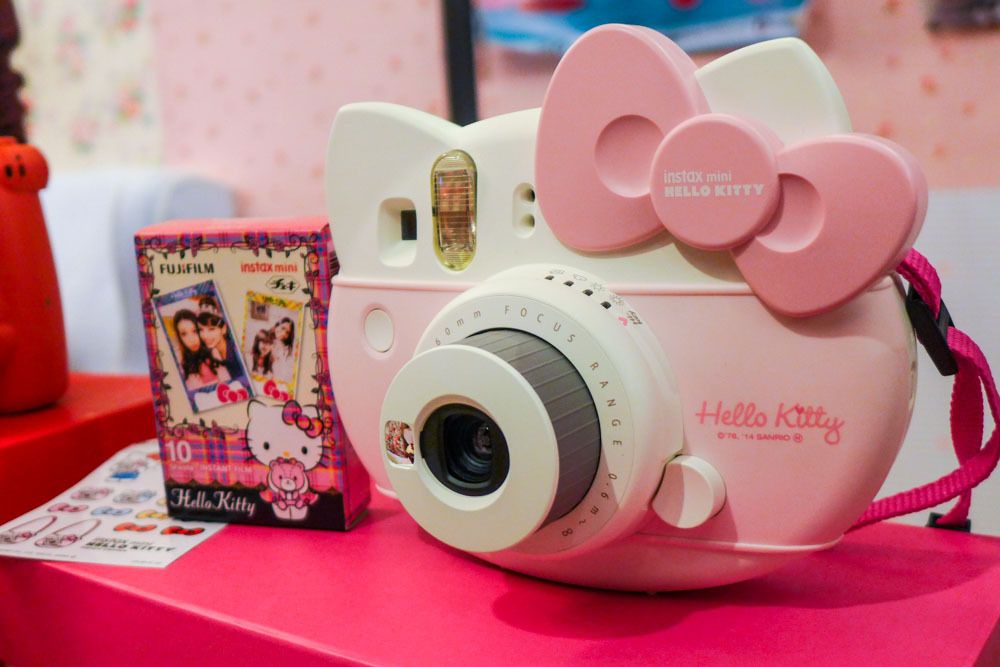 There are numerous models and colors of the Instax camera and what I really really want to get is that Hello Kitty one.
I hope this list has helped you have more idea what to get your loved ones! These aren't the luxury items but small things like this, especially if they're really into it, will definitely be something she'll appreciate.
What's in your Christmas wishlist?
Image Source:
Tardis Painting – www.rogersfunkyart.com
Gryffindor Bracelet – www.nerdsdoingstuff.com
Hello Kitty Kitchen Items – www.weheartit.com
The Happy Planner – www.shop.meandmybigideas.com
Instax Camera – www.oxentemenina.com