Hi loves! I've been into planners lately and I went ahead and did an impulse buy on another planner. What I bought is the A5 (large) Dokibook Planner that has gold polka dots with the garter type closure. Read along to see what I think about this planner.
AESTHETICS AND DESIGN
I really love the combination that's going on in this planner. I personally think the lilac color goes so well with the gold details that they put into this planner. Inside, it has 4 pockets on the left flap with a secretarial flap while the right flap as a big pocket long enough for you to place in a notepad.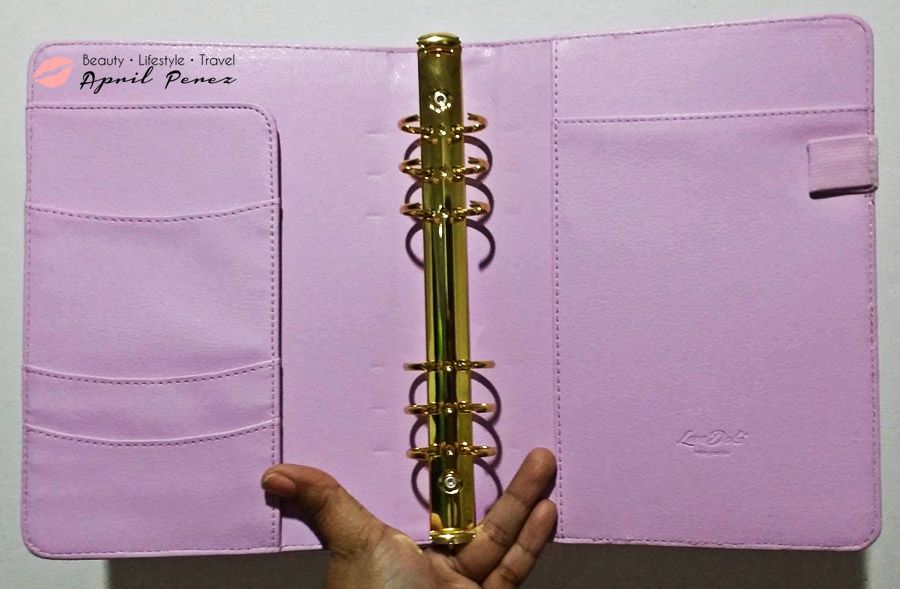 On the bottom part of the right flap, it has their company's logo. I really like how they kept is subtle because I prefer that the planner's name is not immediately noticeable since I want the decorations to stand out more.
I do wish that they have another pen slot or at least gave a clear pouch for pens. I bring along at least 2 pens so it would have been great if it I can easily just put it in the planner itself.
Also, just to give you an idea, here's the dimension of the planner:
Width: 180mm
Height: 230mm
INCLUSIONS
Today ruler – can easily be removed and attached without having you open the ring binder.
Translucent envelope with an opening on the top most part
Translucent divider
8 section dividers with tabs
2 sets of blank A5 sheets
VALUE FOR MONEY
This planner and its size retails for US$32.50 (exclusive of shipping). I have yet to try how durable this planner is but I do believe that if you're on a budget and you live in Asia, this planner may work for you. I know the struggles of living in this part of the world – shipping fee tends to cost more than the price of the item that you would like to buy.
I can also say, even though I don't personally own any Kikki K planners, that this is a good dupe for the said planners. The ones in stock have very similar to that of Kikki K's discontinued design so if you still don't have the budget to splurge on one and you like the designs that were discontinued already, I highly recommend that you get a Dokibook instead.
WHERE I INTEND TO USE THIS FOR
I plan to use this particular planner for work and business. The size works perfectly mainly because I have more space to write in plus the number of sheets that it can hold is way more than the A6 that I currently have.
If you're looking for a planner that's budget friendly and has a dainty design, then I highly recommend that you get a Dokibook!
DISCLAIMER: I am not, in any way, affiliated with Love Doki. Product was purchased by me and details posted above are from my own words and is 100% unbiased. For questions on how I conduct my reviews, please refer to my disclosure policy.