Bến Thành Market (Vietnamese: Chợ Bến Thành) is a large marketplace in central Hồ Chí Minh City, Vietnam in District 1. The market is one of the earliest surviving structures in Saigon and an important symbol of Hồ Chí Minh City, popular with tourists seeking local handicrafts, textiles, áo dài and souvenirs, as well as local cuisine.
– Source: Wikipedia
One of the must visit place when you're in HCMC is the Ben Thanh Market, especially if you'll be purchasing pasalubongs for your loved ones. This is also a great place to go to when you want to eat authentic Vietnamese street food.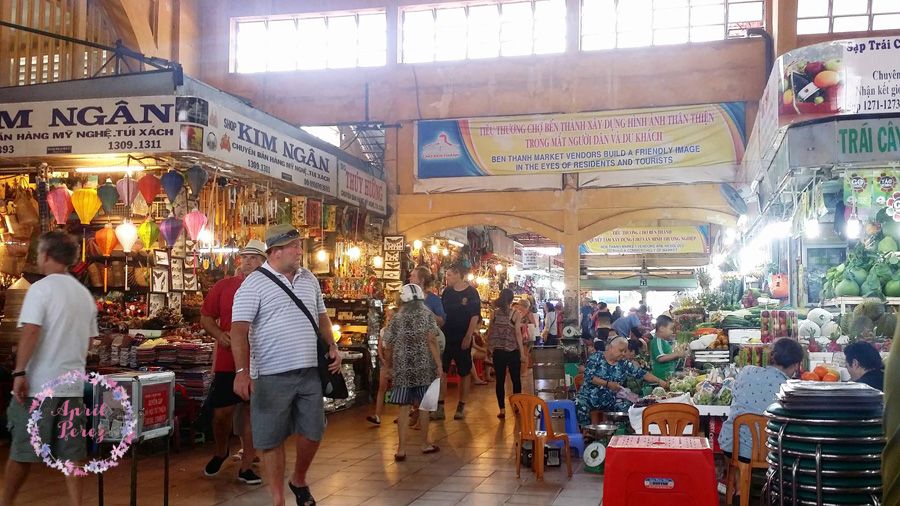 Here I am, all smiles, as I enjoy my coconut juice after a long walk. From our hotel, we just walked towards Ben Thanh Market; which is how the locals would normally do it.
Address: 32-30, 36-34-32-30 Phan Bội Châu,
Bến Thành, Quận 1, Hồ Chí Minh, Vietnam
Hours:
Tuesday to Sunday – open 24 hours
Monday – closed