The Lux product line is not new to me mainly because whenever relatives would send us packages from the US, they would always include soaps from this brand. I know they re-branded this to Caress (correct me if I'm wrong) so I'm really surprised that when they brought it here to the Philippines, they used the original name of the product.
When the courier handed me over the package, wrapped in numerous layers of plastics, the scent from the soap is already lingering inside out. It is a bit overpowering at first, but as you lather the product on your body, the scent tones down several notches.
Another noticeable thing about the re-branding that they did is the packaging. Growing up, I was used to seeing a female model on the front of the packaging of the soap bar with colors that looks really dull. I'm really glad they updated the design which ended up looking classy and chic! I also love the flowers that are embossed on the bar of soap, it's one of a kind and I've never seen any luxury soap with this type of design.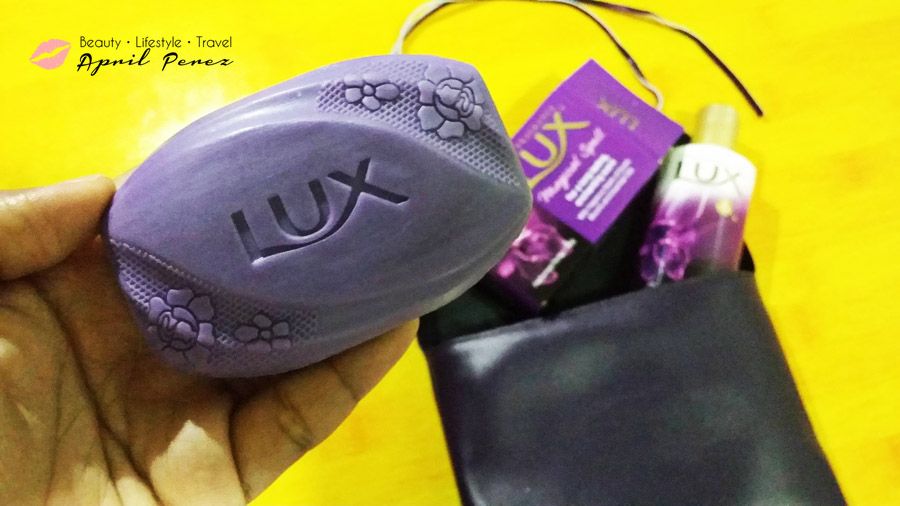 For the body wash, it smells divine! One of its major ingredients is juniper oil which is probably why it always leaves my skin silky smooth after every bath. What I like about this pair is that I can skip wearing lotion and perfume because the scent sticks onto my body for a long period of the time, and the body wash is so moisturizing that I no longer feel the need to apply lotion.
Overall
I love the new formulation and packaging of the Lux soap line. I personally use these 2 products together as it works wonders on my skin. I did notice that the body wash offers more moisturization that of the bar of soap. As for the scent, the soap bar is stronger than the body wash. So if you want to try this product and you're not comfortable with strong floral scents, you can opt to use the body wash.
I'm really glad that Lux is now in the Philippines. I'm definitely going back to using this again! Price is reasonable for Php39.00 for the bar of soap and Php55.00 for 110g of body wash.
Don't forget to show LUX some love by posting a photo of your special gift on social media by using the hashtag #BatheWithLUX.
To know more about the LUX Perfumed bath collection, visit:
www.houseoflux.com.ph/bathewithperfume
www.facebook.com/LUXPhilippines
Find Lux Philippines on Instagram @LuxPH
DISCLAIMER: I am not, in any way, affiliated with Lux Philippines. Product was sent for review consideration and details posted above are from my own words and is 100% unbiased. For questions on how I conduct my reviews, please refer to my disclosure policy.