M2C Cafe is definitely modern meeting cuisine! With various locations all throughout Ho Chi Mihn City, I must say this is one of the many restaurants that you should visit when traveling to Saigon. Even though the setting is very modern and artsy, don't be fooled as the food choices are authentic Vietnamese dishes.
After visiting the War Remnants Museum (click here to see my day trip there), we crossed the street and decided to have lunch here. They have 2 floors; either use the stairs or elevator – which means it can hold a lot of people.
They have quirky decorations and even their chairs and tables are well-thought-out!
What I ordered is the Xoi Thit Kho Tau or sticky rice with braised pork. Valued at VND 65,000 ($2.92), I immediately felt at home because of its familiar taste which is our very own pork adobo.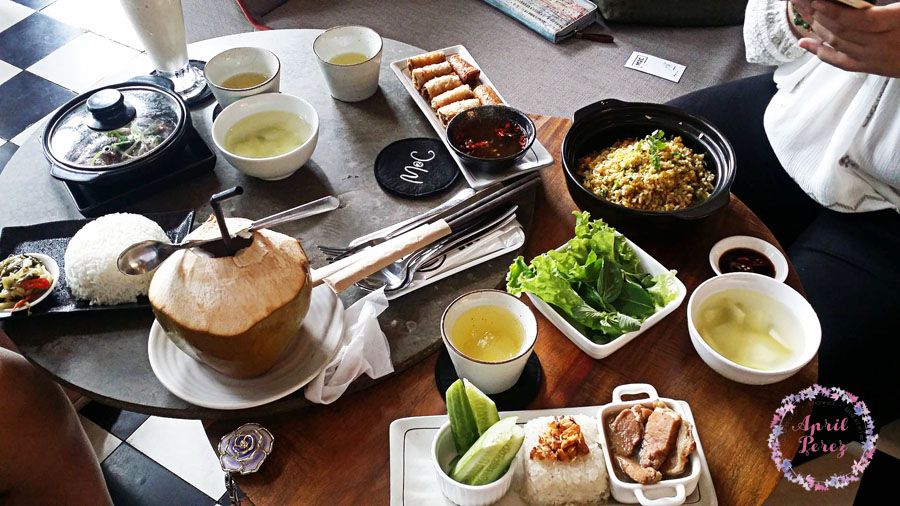 Here's a quick snap before we eat our food. Counter clockwise starting from my plate, these are what we ordered:
Com Ca Kho To or the caramelized fish in claypot set (VND 65,000)
Cha Gio also known as spring rolls (VND 60,000)
Com M2C or the M2C fried rice with prawn and salted egg (VND 70,000)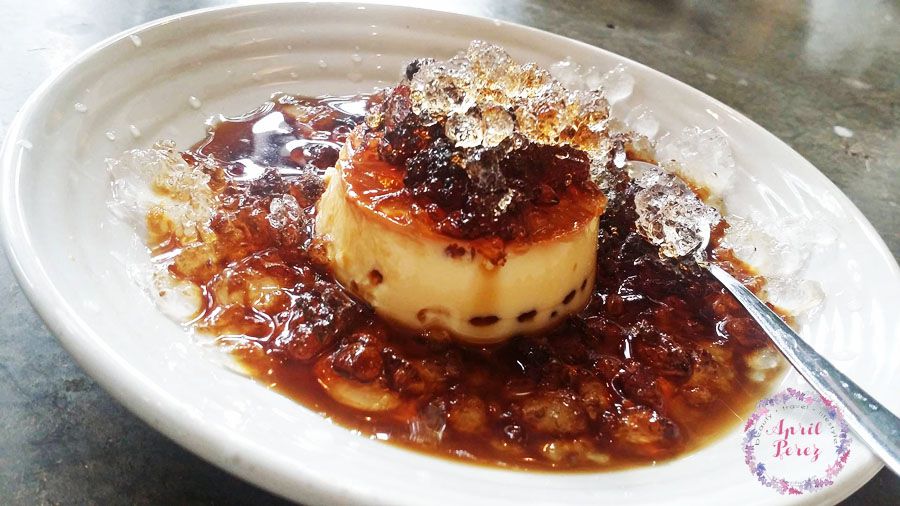 For dessert, we had Bahn Flan M2C (VND 30,000) and the one below is Black Forest cake (VND 45, 000).
Overall, this was one of our favorite restaurants! They have free wifi, the staff are very accommodating and really does their best to speak English, and their food items are very very inexpensive.
Don't be fooled with their setup and the glass windows and doors because I assure you that this restaurant is budget-friendly.
To see their full menu, click here.
Location/Space – ★ ★★★★
Ambiance – ★ ★ ★ ★ ★
Price – ★ ★ ★ ★ ★
Service – ★ ★ ★ ★ ★
Taste/Presentation – ★ ★ ★★★
OVERALL – ★ ★ ★ ★ ★
M2C Cafe
5/4 Lê Quý Đôn, phường 14 Quận 3 Hồ Chí Minh, Vietnam
Operating Hours:
Monday-Sunday, 07:00AM-10:30PM
www.m2ccafe.com
www.facebook.com/m2ccafe
DISCLAIMER: I am not, in any way, affiliated with M2C Cafe. This review is written by me and are from my own words and is 100% unbiased. For questions on how I do my reviews, please refer to my DISCLOSURE POLICY.