I've had my fair share of mascara addiction and believe me when I say I go through tubes of mascara like a crazy woman PMS-ing over ice cream and chocolates! I personally think that for a lady to pull off a very simple and quick makeup routine, one of the must wear makeup item is mascara. It opens and brightens up the eyes which makes you look awake and fresh.
Today, I'm reviewing a product that's been in the market for quite some time now. It's only recently that I got my hands on this mainly because it seems a bit pricey for me considering it is found in the drug store section of every mall that I go to.
During my recent trip in Hong Kong, I finally decided to get one of the most raved item by every Asian makeup lover, which is the Majolica Majorca Lash King Mascara. I don't think the price differs from the one here in the Philippines but because I got a great deal that when I reach a certain amount (I'll get a discount and a free item), I just went ahead and picked this up from its display shelf.
LOVE
The brush of this mascara is so fine (5mm bristles) that it does not clump up the lashes!
Volumizing
Waterproof and long wearing. I like how it didn't smudge. I tend to sweat on the bottom part of my eyes so I'm surprised to see that I did not have raccoon eyes after a long day outside.
Packaging is very cute!
Locally available.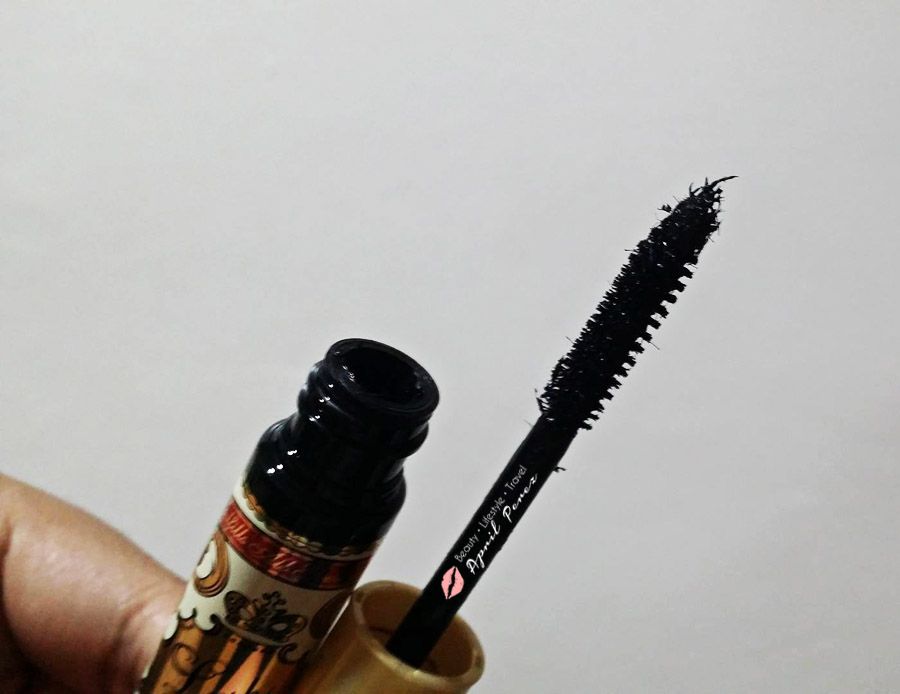 HATE
Not really a "hate" per se, however, this item is quite pricey. But then again, you get your money's worth.
Packaging does not have an English translation (but then I got this from Hong Kong so maybe the ones here in Manila is in English?)
OVERALL
I don't regret purchasing this product. I got this from Sasa for HKD$158 (approx. Php790 based on the forex during that time) and I think that although the price is up there, you get your money's worth. It lives up to its promise to give the wearer volumized lashes and to be long-lasting, and from the last 5 weeks that I've been using this product, it does exactly what it says.
DISCLAIMER: I am not, in any way, affiliated with Majolica Majorca/Shisheido. Details posted above are from my own words and is 100% unbiased. For questions on how I conduct my reviews, please refer to my disclosure policy.