Hi loves! Wow, it's been months since I last made a food/restaurant review. Crazy how work took over my schedule, but I can't complain! Anyway, I had the chance to FINALLY visit Meat Depot here in BF Homes. It's been operating for months now and it was only last weekend that I was able to dine there.
We were in a bit of a rush since we're running a bit late for a business meeting which is why I wasn't able to take a decent amount of photos like I normally would.
Upon entering, the waiters would ask you if it's your first time as they're more than willing to guide you through the whole ordering experience.
1st step, you choose your meat and how you like it cooked. From beef to pork (and even seafood), they have it! We bought the beef wagyu and roast beef cut. We both did medium well like we always do.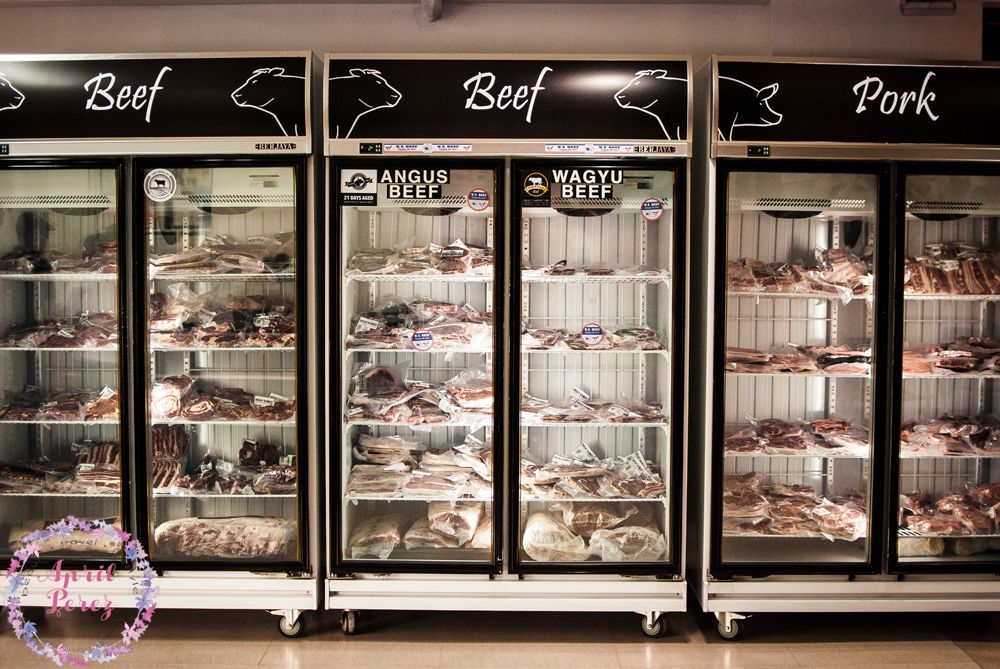 2nd step, choose your side dish and sauce. We got the mushroom gravy and mashed potatoes. And since we were extra hungry that day, we order rice too. Talk about carbs on carbs on carbs!
3rd step, choose your drink. They offer a wide selection of sodas. Pretty standard. However, what caught my attention was the fact that they offer liquor which is perfect when eating steak!
4th and final step. Go to the counter and pay for your "list." If you'll be dining in, there's an additional Php100.00 (roughly $2.00) for cooking fee which is affordable in my opinion.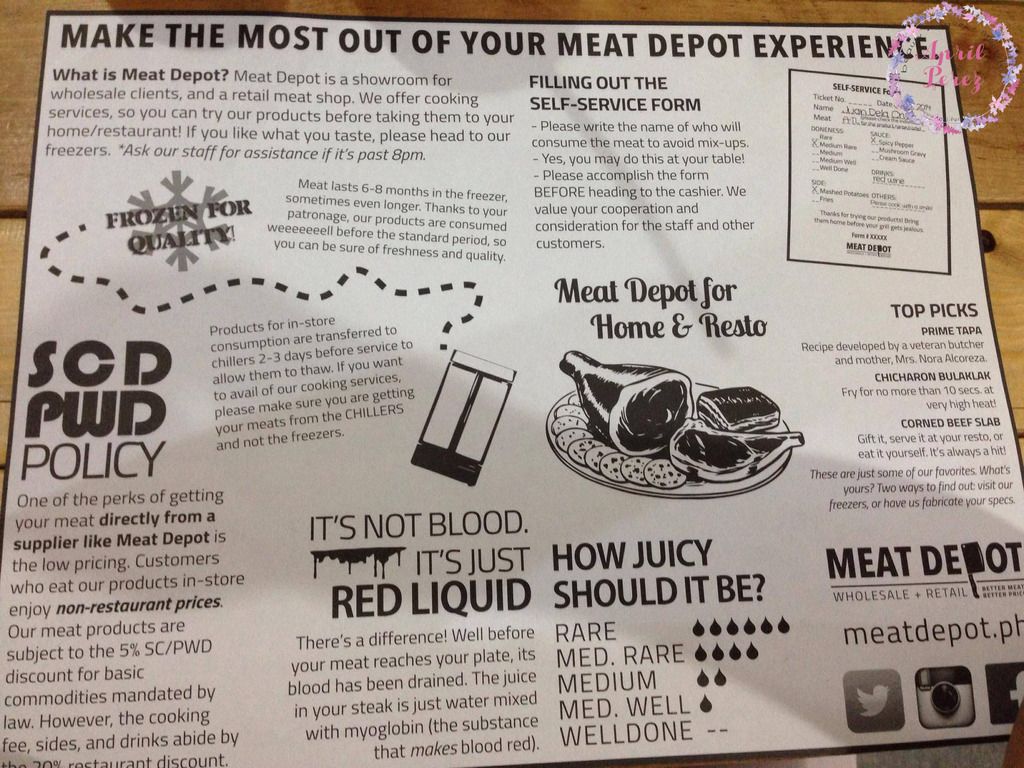 It took about 15 minutes for our meal to be cooked. It's self service too so you'd have to get your own utensils and condiments.
Plating is pretty standard. Although I do wish they used ceramic plates over plastic ones. And the mashed potato could have been bigger.
OVERALL
Php1,297.00 is not bad at all for a thick quality beef. I would definitely bring my friends and colleagues here as it does not disappoint! Staff are very friendly and there's space good enough to accommodate (in my estimate) 30 people all at the same time. Plus points that they have WiFi too!
Location/Space – ★ ★ ★ ★ ★
Ambiance – ★ ★ ★ ★
Price – ★ ★ ★ ★
Service – ★ ★ ★ ★ ★
Taste/Presentation – ★ ★ ★ ★
OVERALL – ★ ★ ★ ★
Meat Depot
283 Aguirre Street, BF Homes, Parañaque City
Phone: (02) 501-0845
Operating hours:
Monday to Friday, 10:00AM to 2:00PM and 6:00PM to 10:30PM
DISCLAIMER: I am not, in any way, affiliated with Meat Depot. This review is written by me and are from my own words and is 100% unbiased. For questions on how I do my reviews, please refer to my DISCLOSURE POLICY.