It's a perfect timing for my skin to breakout as I wanted to be able to test a product from Jewel Pop Cosmetics. It is a bit funny for a girl to say that, but in my case I wanted to see how far along it can cover my blemishes, scars, and whatnot.
I already did a review on this sometime in July but since the shade that was sent to me was slightly off my skin tone, I wasn't able to fully use it as a powder. So I ended up reviewing it as a powder highlighter, but then since I was mostly staying at home that time, I was able to see how my skin would react to it.
Although I have a policy on how many days I would be able to conduct a review, I feel very confident about this since, like I said; I already know the formulation and how my skin would react to it.
SO WHAT HAS CHANGED IN OVER A SPAN OF 8 MONTHS?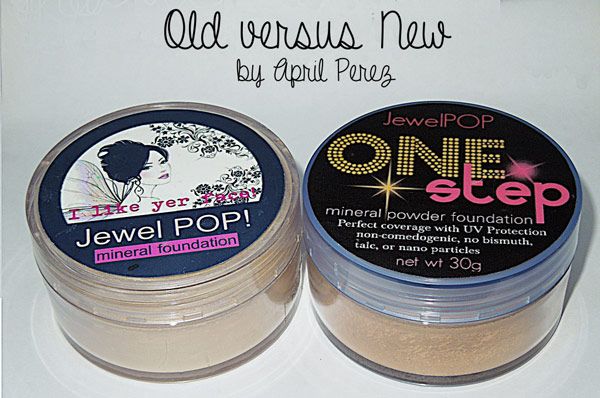 PACKAGING
Immediately, you will see that the labels did improve. I am very happy about that since that was one of the things I was pointing out so much when I reviewed their mineral blush/contour powder. In front, it shows off what the product is promising to give to the user.
The label at the back improved as well as they added ingredients they've used, their website (or shall I say, Facebook page), and also their logo.
SHADE
The shade they gave me is specially made to match my skin tone (for reference, I am an NC45 in MAC, depending on the season, I am either a Toasted or a Caramel in Revlon) but since I was happy to report back to them that it finally matched my skin tone, they named it after me!
The shade is called Bellissima. It is a medium/deep color that's perfect for those with warm undertones.
COVERAGE AND PRODUCT CONSISTENCY
Depending on what technique you will use to apply the product (and the tool/s that you will also use), I would say it is a sheer to medium coverage. A before and after photo is posted below for a better picture on how much it can go in terms of coverage.
As for the product consistency, it does not promise to give you a matte coverage, however, having an oily/combination skin type, I would say this is somewhat okay for my preference as it instantly gives me the certain luminosity that I like, which means I wouldn't have to spare another minute to apply a highlighter.
When it comes to the lasting power, it took me about an hour and a half before I had to retouch.
OVERALL
For a powder that promises to somehow replace your foundation, this is a rather good product especially if you want to have a coverage on the face without having to use a liquid foundation or a BB cream (which is good for those humid days we will be having in the next coming months or so)
For the price of Php400.00 ($10.00), this is definitely worth the buy as it definitely delivers what it promises. Comparing this to the Maybelline Mineral Powder, which by the way broke me out after a couple of days of usage, I would definitely choose this one.
MORE PHOTOS PLUS BEFORE AND AFTER COMPARISON

These next set of photos are not edited because I wanted to give the real look on how it worked on my skin. I did blur the background due to the current mess that we have. I was rushing to take a photo as I had everything timed.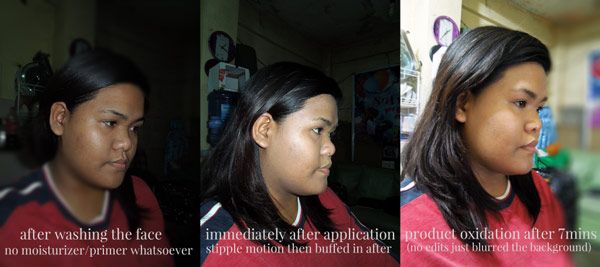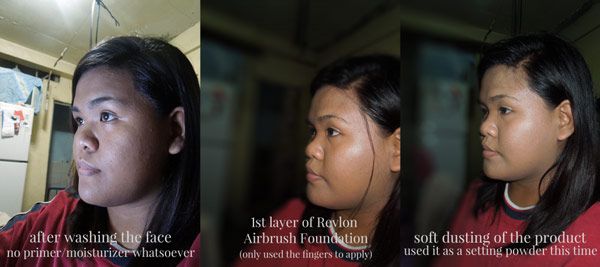 DISCLAIMER: Product was sent by Jewel Pop Cosmetics for review purposes. Details posted above are from my own words and is 100% unbiased. For questions on how I conduct my reviews, please refer to my disclosure policy.