As a student who always use public restrooms, I always see to it that I bring wet wipes instead of the usual pack of tissue. I prefer using wet wipes because for me, it is more hygienic and safe.
One of the many brands I have tried and I keep coming back for more is the pH Care Feminine wipes. Here's a quick check list on why I oftentimes pick this up whenever I am in the grocery store:
it's hypoallergenic – meaning it causes fewer allergic reactions to users
provides cooling sensation after usage – which makes the user fresh and clean!
it's pH balanced – which means it's not harsh on the skin
convenient and travel friendly because of its size
price: Php41.00/pack
But of course, as a reader of this blog, I am pretty sure you want to know more about the said product. Let's take a look on what it claims and what major ingredients they have used to produce it.
WHAT IT CLAIMS
gently cleanses your intimate area
mildly scented to keep you feeling fresh and clean
safe to use everyday
convenient to use when you're on the go
(some) INGREDIENTS
water
propylene glycol – this is soft of like mineral oil that is safe to be used from time to time (when mixed in skin care products and cosmetics). However, when used always, it can gradually dry out the area where you always use the product
sodium coco-glucoside tartrate
chamomile – provides a distinct aroma and helps soothes rashes, which somehow contradicts PG's component of making one's skin dry
panthenol – retains and locks moisture deep within the skin's tissue
VERDICT
Overall, this is a great product that women can use to protect thy cookie (yes, a Youtuber uses this term which pertains to our female organ). It's safe, ingredients use is definitely a-okay to be used in that sensitive area, plus it's inexpensive! Overall, I give this product a 5/5 rating – also because they provide a lot of information about the product.
MORE PHOTOS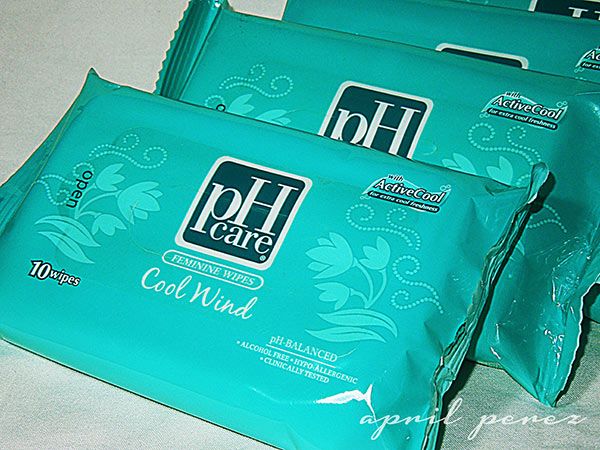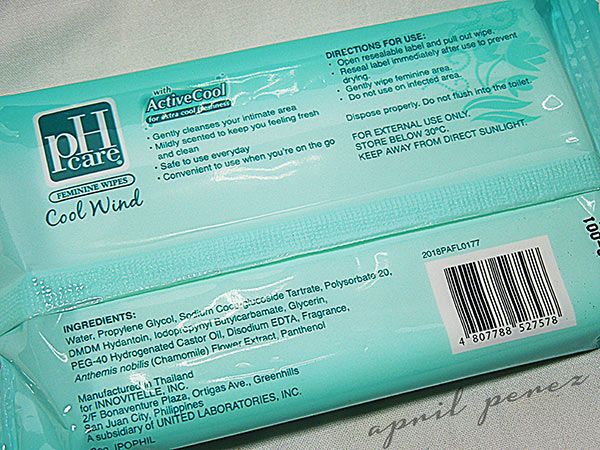 For more information, visit the product's distributor here in the Philippines:
Website: www.unilab.com.ph/consumers/
Facebook: www.facebook.com/Unilab
Twitter: www.twitter.com/unilab_ph
Instagram: www.instagram.com/unilab
Youtube: www.youtube.com/user/unilabph
DISCLAIMER: Product was sent by Unilab Philippines for review purposes. Details posted above are from my own words and is 100% unbiased. For questions on how I conduct my reviews, please refer to my disclosure policy.