Visiting Sapi Island or other beaches in Kota Kinabalu is fairly easy and will only take a 10 minute boat ride from Jesselton Point. Here's a step-by-step guide on how to get there, pricing, etc. which will also double as my travel diary post.
From our hotel, it took us about 15 minutes to reach Jesselton Point. Cab costs MYR15.00 (actually, I just learned that everywhere in the city will only cost you this amount).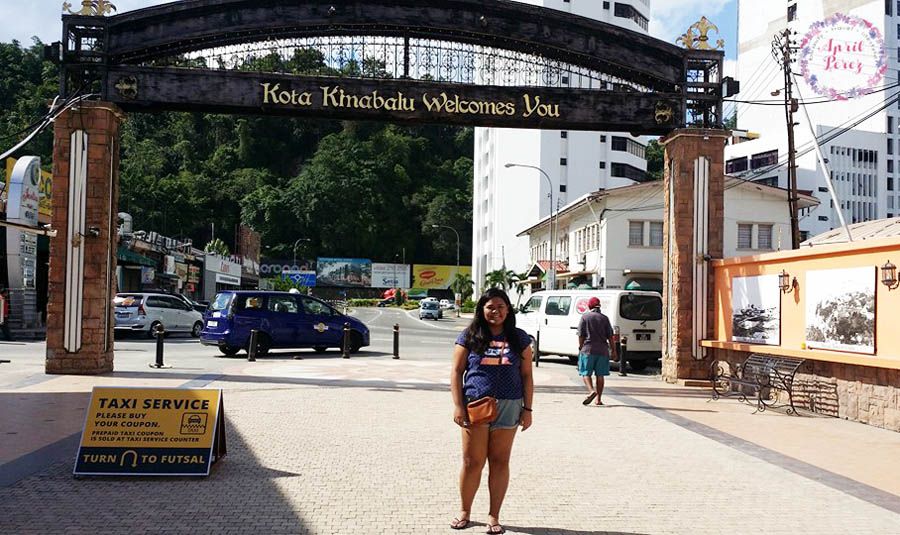 Jesselton Point serves as the only ferry terminal for Labuan-bound passengers as well as the main (and cheapest) boat terminal for the Tunku Abdul Rahman Marine Park and Gayana Island. For this particular trip, we decided to go to Sapi Island since that's the most visited and probably offers more activities than the other islands.
If you're going there on an empty stomach like us, don't worry since there are a lot of eateries there that offers their staples such as Nasi Lemak (my favorite!) and Mee Goreng. If you arrive at around 10:00AM, then you can go to the nearby mall (which is right beside the port) and eat there instead.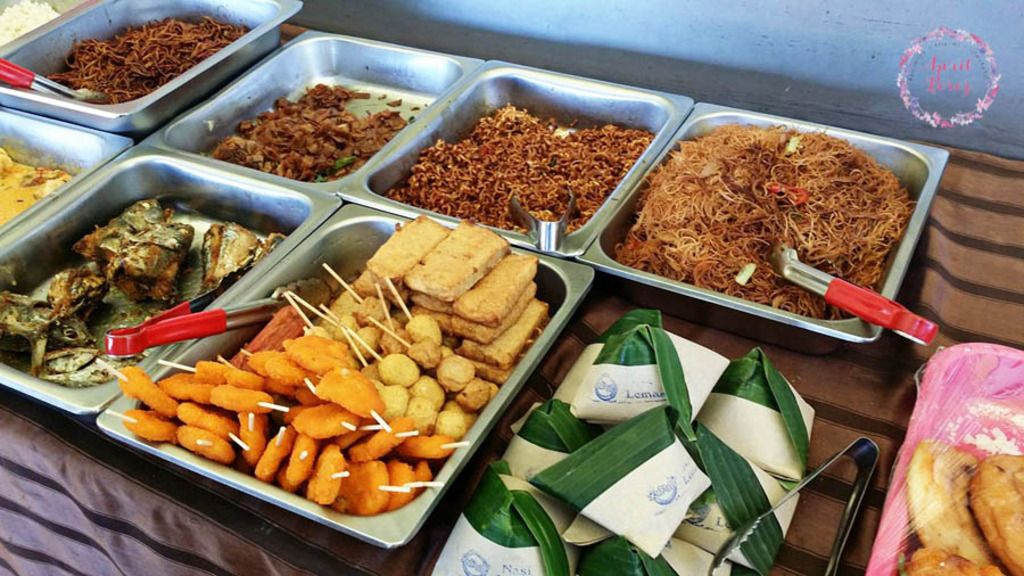 Once you enter the ticketing area, you'll be welcomed by different booths and trust me when I say this, they'll do anything just to get your attention! Even pretend to speak Tagalog just to make you think you're both Filipinos.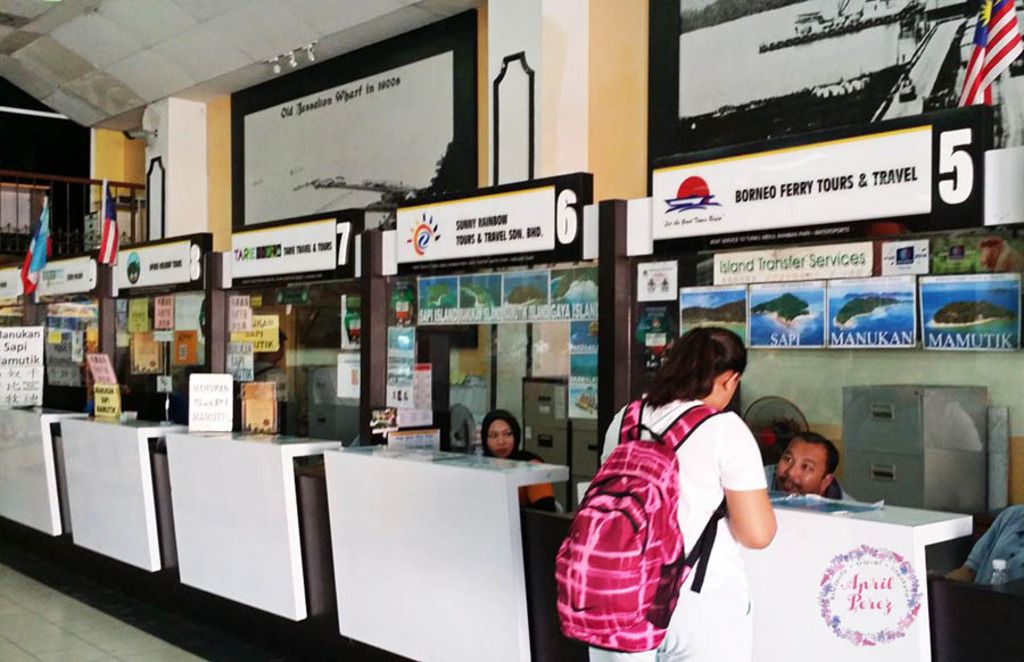 As you can see, we decided to purchase our tickets from Borneo Ferry Tours and Travel. Tickets for adults cost MYR23.00 Disregard the leaflet that they'll give you with a breakdown of pricing because the inclusions stated there are NOT part of what you're paying for (ex. environmental fee, buffet lunch, etc.)
All I can say is that this is P-A-R-A-D-I-S-E! Great view, water's clean, and most of all – the staff there are very accommodating.
Upon entering, we were asked to pay MYR10.00 for the environmental fee. Some things to keep in mind (and I forgot to take photos since we were in a hurry to swim and do fun activities) are the following:
Lockers are available for only MYR10.00 No need to bring locks because they have one for you to use.
Public bathrooms and showers are available however, it was a bit smelly so we ended up just changing clothes since going back to the hotel will only take us around 20-30 minutes.
Buffet lunch is available BUT it is a case to case basis whether they'll accept you or not. We paid MYR40.00 each. Pricey but food was delicious and mineral water was given.
Snacks are available there. You can purchase there or at the port, up to you.
There are activities there as I've mentioned earlier. There's jetski, parasailing, helmet diving, etc.
You can rent life vests and snorkeling gears.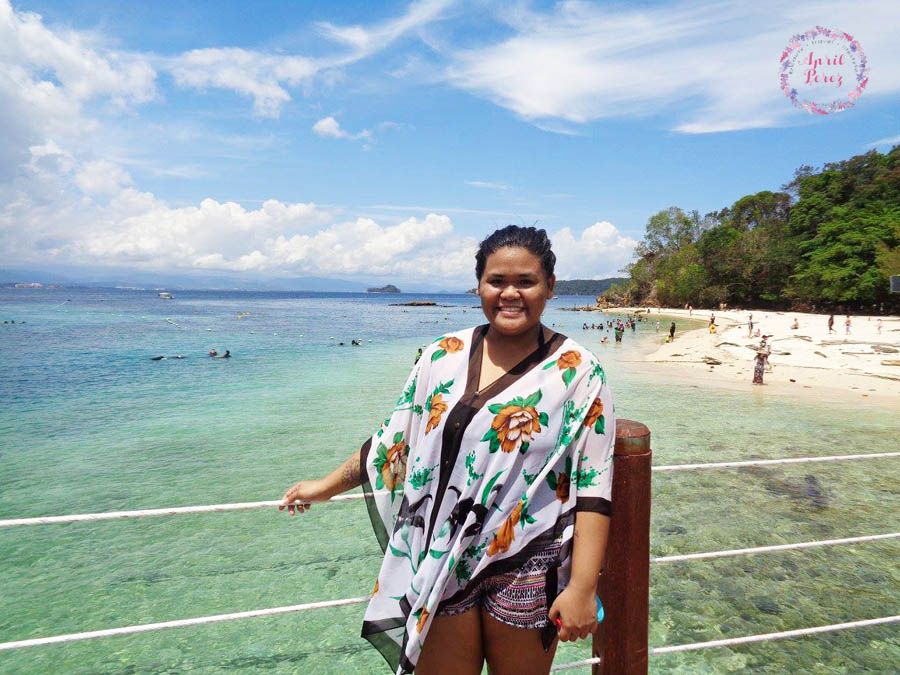 Definitely a fun experience! It's not a whole day activity though since the island is fairly small and you'll probably end up getting bored if you choose not to do activities. You can do island hopping and visit Gayanas Island, Manukan Island, etc. I'm not sure with the price though so you might have to do more research on that.
If you have further questions, feel free to comment down below or send me an email! I'll respond to you as soon as I can!