La Union is well known for surfing, however, if you're up for another kind of adventure, you're still in the right place!
Trekking isn't really my type of thing – probably anything that's strenuous. But I just had to try even once in my life. An hour and a half trek ended up being a 2-hour trek for me thanks to my non-active and non physically fit self.
The trip was planned by another blogger friend. Since this was his second time visiting, he already planned ahead on what needs to be done. Don't forget to hire a tour guide since there are no signs there as to how you'll be able to reach Tangadan Falls.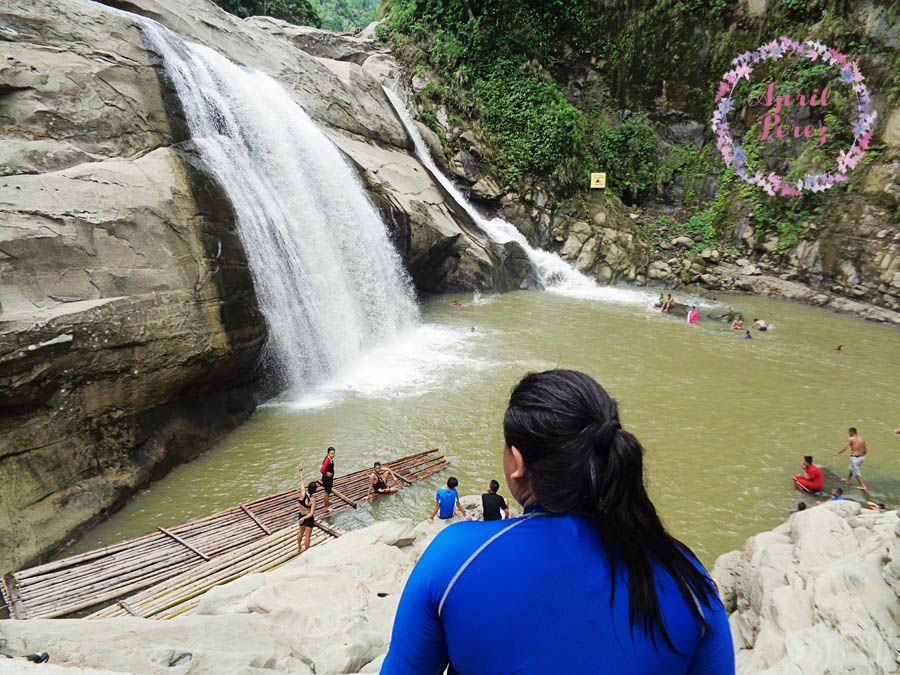 After a few slips, a sprained ankle, and few sprays of inhaler – HEAVEN! Look at this beauty. It's my first time taking a dip in fresh water and I must say, I might choose this over beaches any day if it wasn't for the long trek.
TIPS AND GUIDELINES:
There are life vests for rent for only Php50.00
Use a backpack instead! The lighter the better so you won't have a hard time crossing the bridge, wooden planks, and the slippery rocks.
If you can, pack up on snacks, lunch, and especially water! There are mini stores along the way but don't expect too much since they only sell candies, junk food, and few stocks of water.
Wear light clothes and use trekking/hiking sandals. Your feet will thank you especially if you end up slipping on a mud or a slimy rock. Wearing such sandals gives you feet support, easily air-dried, and is lightweight so it helps maximize energy.