In lieu with last week's quickie review of the Too Faced Shadow Bon Bons palette (READ IT HERE), I'll be doing a review on one of the freebies that comes with it which is the shadow insurance.
LOVE
Makes shadows last for a long time (longest I have tried was 5 hours)
Product glides on easily on lids
Makes glittery shadows stand out even more
HATE
Finishes off as a gold/glittery base which makes shadows have that gold hint of undertone
Not good for matte shadows (not unless you're okay to have a little bit of shimmer)
I feel like it only suits as the best base for neutral shadows – as you can see in the photo below, it somehow changed the final coloring of the eye shadow
OVERALL
I love the product consistency of this primer. It does make the shadows last and helps it from not creasing althrough out the day. However, because it has a tint of gold in it, I'm quite uncomfortable with it because it totally changes the final color of my eye shadows. It also contains a hint of glitters which I feel like i not okay for me because I'm more of a matte eye shadow girl.
Overall, I can definitely work with this primer but I don't see myself reaching out for this product much often, and also i don't see myself repurchasing this in the future.
MORE PHOTOS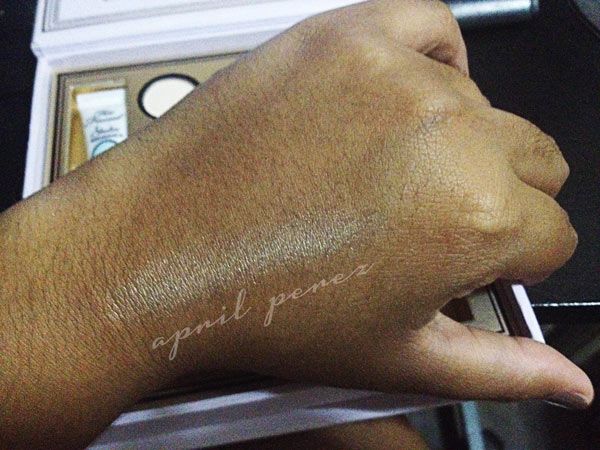 DISCLAIMER: I am not, in any way, affiliated with Too Faced Cosmetics. Details posted above are from my own words and is 100% unbiased. For questions on how I conduct my reviews, please refer to my disclosure policy.