I'm starting to travel a lot again (mainly for work and blogging gig) so I recently purchased a bag which can store a lot of stuff. I tend to over pack because I always want to make sure I have everything so hopefully this purse will be able to carry a lot.
While preparing for my upcoming trip this week, I thought it was the perfect time for me to take quick photos (hence the reason why the quality isn't the best) and blog about what I'll be bringing in this particular trip. It's been a while too since I last published a "What's in my Bag?" post so it's the perfect time that I publish an updated one.
This has 2 pockets inside which is good enough for me; one to hold my phone and the other for me to put in my wallet/coin purse.
Of course these are a must have especially if you'll be travelling international. Aside from my Passport, I see to it that I also bring another Government ID and my old Passport just in case they want to verify a few more things.
What I love about this passport holder/organizer is that it has slots for me to put in my cards, money, and a pen – saves the time for me to dig in my bag just to find a small item.
During the time that I took this photo, I haven't printed out my ticket yet but of course, it will be in this organizer as well.
I also bring my sunnies and eyeglasses (which I'm actually blind if I don't wear it), my phone which is pretty much self explanatory as to why I need to bring it, and a small pouch bag (inside are the following: alcohol, medicine, blotting sheets, tissue, and powder).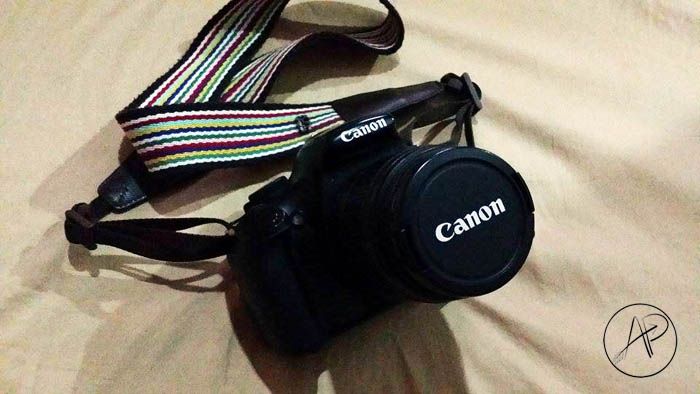 I prefer placing my DSLR in my carry-on purse rather than check it in since I don't really trust airport security.
Lastly, I bring my iPad. I mainly use it for reading ebooks but the girlfriend borrows it if she wants to play games.
Optional: depending on where I'll be going, I also bring my laptop with me (and it fits perfectly inside this bag). Because this particular trip is for business reasons, I'll definitely carry it along with me.